St David's Old Boys' Weekend 2022
After two years in which Covid-19 has impeded our ability to meet as family, friends and community, we are delighted to be able to host our Old Boys' Weekend on campus once again this year.
The 2022 Old Boys' Weekend is planned for 3 and 4 June, and we invite you to join us.

Friday, 3 June
07h45 - Old Boys' Assembly in the St David's Quad with guest speaker Mr Simon Denny (Class of 1994).
Simon Denny is the CEO of Goldman Sachs in South Africa, based in Johannesburg. Prior to joining Goldman Sachs, Simon was managing director and co-head of Banking Africa at Barclays and spent over 10 years at Deutsche Bank, where he was the head of corporate finance for South Africa and a member of the executive committee. Simon matriculated from St David's in 1994, and holds BCom, BCom (Hons) and LLB degrees, and is a qualified chartered accountant. He has previously served as a Trustee of the Old Boys' Bursary Fund, and on the committee of the Old Boys' Association. Simon was recently elected as Chairman of the St David's Marist Foundation after serving as Vice-Chair since 2017, and has served as a member of the Board of St David's Marist Inanda since 2019. Simon is a passionate Old Boy, committed to giving back to his alma mater through service and philanthropic endeavours.
Old Boys who have sons in the Prep School are welcome to bring their sons with to the assembly.
The assembly will also be live streamed:
09h00 – Tea and Tour of the St David's Campus
Following Assembly, Old Boys are invited to join us for refreshments and a tour of the campus.
If you would like to attend the Assembly, Tea & Tour or receive the link to watch the live stream of the assembly, please RSVP via this Google Form.


14h00 Onwards - Selected cultural and sporting events against Clifton School.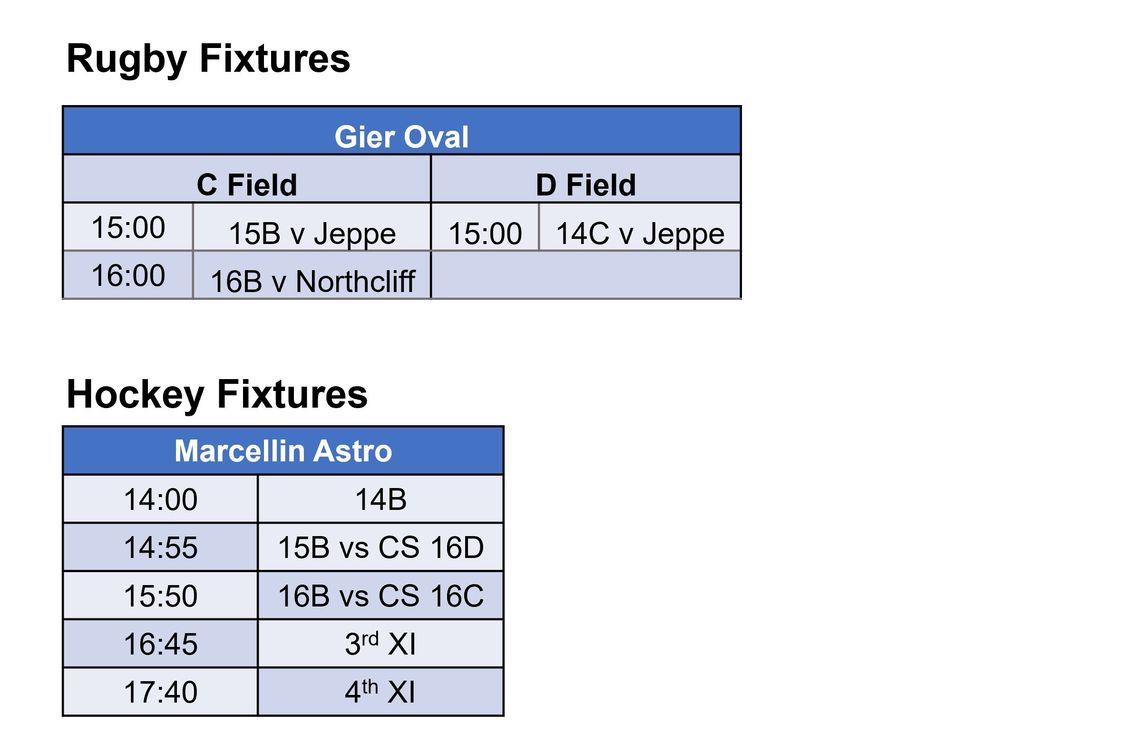 The chess tournament will begin at 15h00 in OPLA 2.
Debating will take place in the Br. Urban Auditorium, starting at 15h00.
The Cross Country meet will start at 16h00.
Our golf team will also compete against Clifton at the Wanderers Golf Course at 07h00.
Saturday, 4 June
Hockey and Rugby Fixtures against Clifton School, including:

Prep Gr 7 A-Rugby Team Curtain-Raiser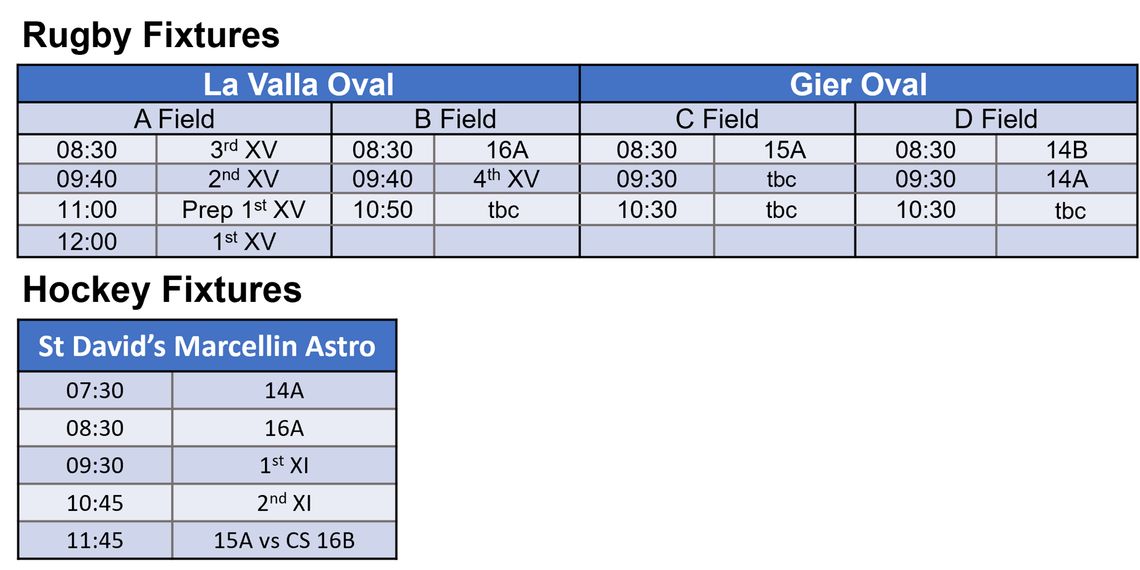 Times for rugby matches for the 16B, 15B, 15C, and 14C teams are still being finalised and will be communicated in due course.
The Cross Country team will also be competing at the Atholl Park Run at 08h00.
Old Boys are requested to gather on the South side of the pavilion for the rugby games to support the teams. A reminder that only schoolboys and staff are allowed on the East side of the field where the stands are situated.
Drinks and Refreshments will be available at the Maristonian Garden after the final game. Please note that no alcohol will be served during the fixtures.

17h00 – Family Mass in the Chapel of Mary.
Monday, 6 June
Launch of the TEAM MARIST RUN - find out more here.
We look forward to welcoming our Old Boys onto our campus for a truly Marist weekend!