The boys spend a very active, enriching morning aimed at developing all of the necessary foundation skills for future learning. This includes foundation skills for Mathematics and Literacy.

We encourage learning and exploration through play and an enquiry-based learning approach.
We enrich their learning by having in-house shows and demonstrations; for example, the farmyard comes to visit, incubating chicken eggs, puppet shows, etc.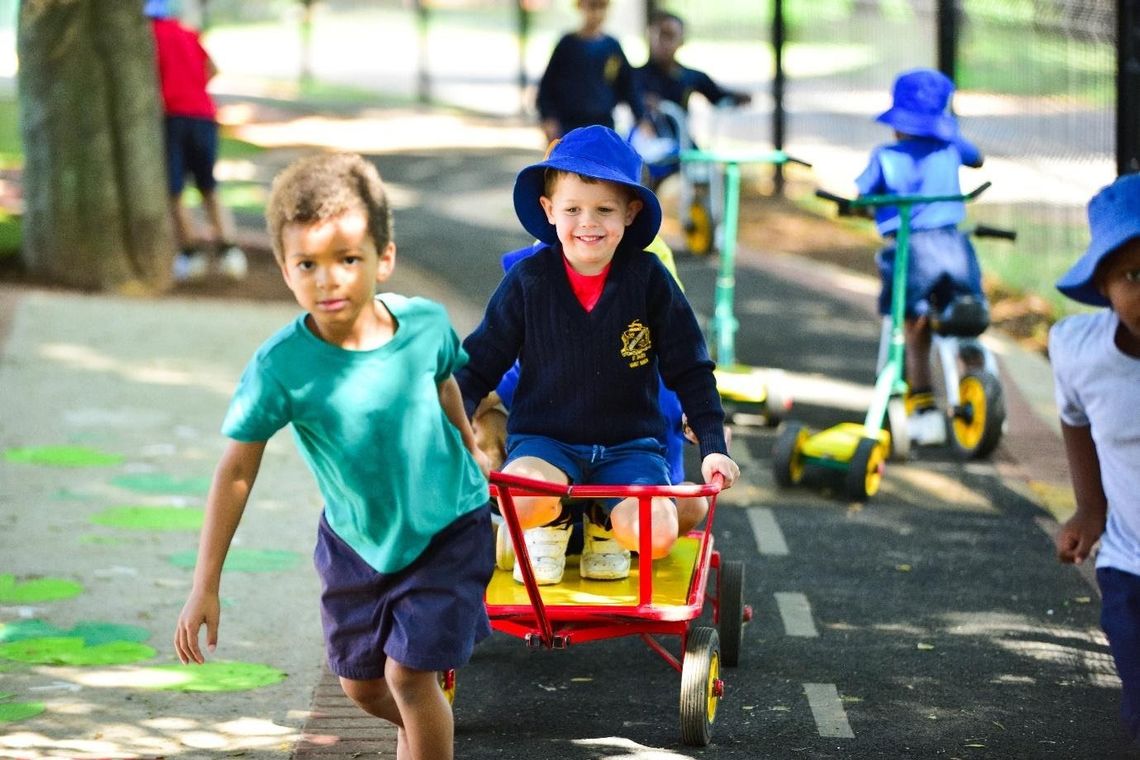 The boys have a lesson a week each of Afrikaans and isiZulu.
They have one 45-minute Young Engineers lesson each week, where they explore engineering concepts using Duplo and K'Nex. This is the very beginning of learning concepts that lead to programming and robotics.
The boys have a Religious Education lesson each week, in which they illustrate a story or do an activity related to the story.
They have two music lessons a week, when they are taught songs and explore movement to music, as well as percussion instruments.
They have two Physical Education lessons a week, and they participate in inter-house athletics in Term 1 and inter-house soccer in Term 2.
We present concerts for both grades in Term 3.
We organise community-building activities in all three terms; these include Grandparents Day, Dads and Lads Soccer Day and Camp out.
We have staff members over and above the teachers and classroom assistants, who offer learning support as well as extension for boys in both grades.

Our incredible Mini Marists staff