The arts provide the perfect platform for supporting our boys' ability to reflect, to imagine and to create.
Every exercise captures the arts journey, encouraging our boys to chart a course from idea to ink on paper, from concept to performance on stage, and from interpretation to the formulation of a challenging discussion. These small steps serve to encourage the young men of St David's to leap into the lifelong challenge of engaging with the world at every level.
As they advance their competencies in the variety of arts activities on offer, we hope our boys will be overwhelmed by the optimism that comes from love of work, humility in the face of a tough problem, presence to the issues that shape our world and an abiding confidence in the creative sanctuary that our Marist family provides.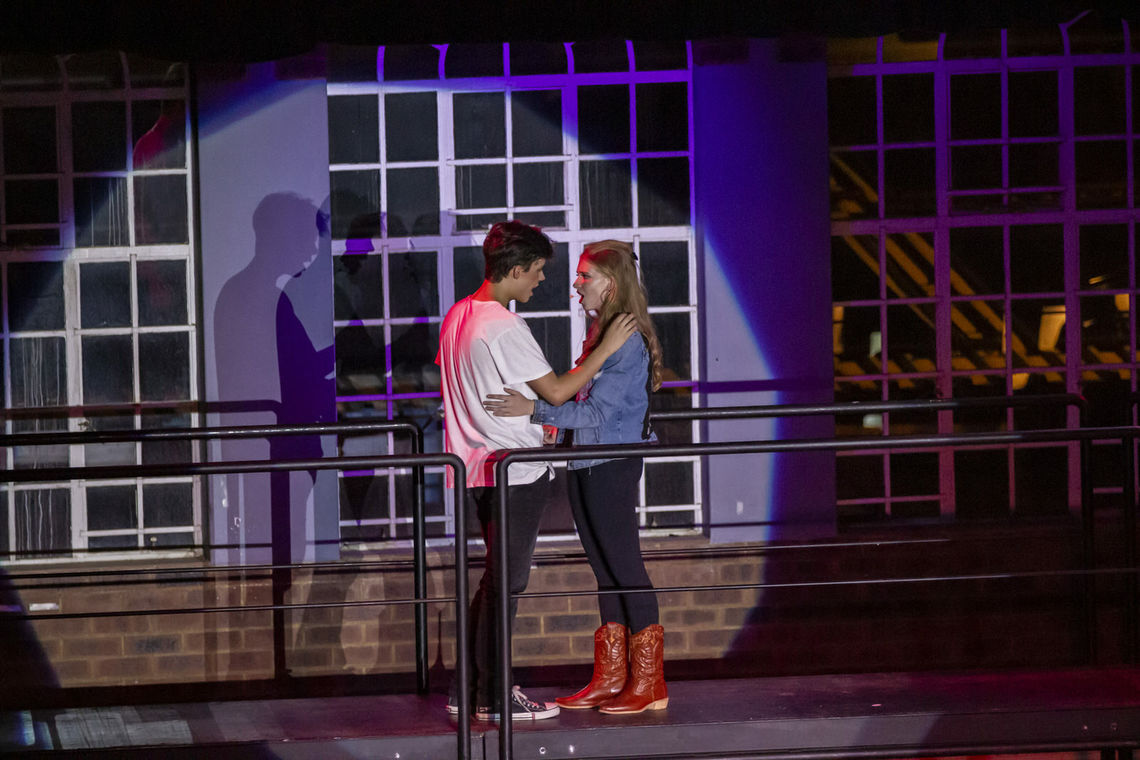 Participating in cultural activities is scheduled and encouraged throughout each boy's school journey. We take a distinctly contemporary approach to our cultural activities, which include music, drama, art, debating, public speaking, creative writing and film production.

Music features at the heart of our cultural affairs programmes, and includes a choir of more than 100 boys, a marimba band, and a rock and pop band, as well as various other groups that create contemporary music in various forms.
Dramatic productions take place throughout the year in various formats, with a major production during the first term, and multiple shorter performances during the rest of the calendar.
Every second year we stage one-act plays of 30-40 minutes that are constructed entirely by our boys, in addition to the annual inter-house plays that also offer pupils the opportunity to bring their creativity to life.
For many years St David's has been a force to be reckoned with in the field of debating, with many of our boys achieving provincial and national honours. Skills acquired through debating have proven to help many alumni in their future careers.
We also have a graffiti club that engages responsibly in this modern art form, and this has become a popular outlet for our artistically gifted boys.
Notions of career are changing at an increasing rate. How our students will engage with the world over the course of their lives has become completely unpredictable. The arts space provides amazing opportunities for our boys to grapple with ideas on a wide range of platforms. We believe this conceptual agility is integral to preparing our young men for the future.
At the 2018 World Choir Games, St David's won gold in the Folklore with Accompaniment category, as well as silver in the Young Male Choir category.
The video below is of John Legend's Glory, performed by our choir in 2018.
Cultural department structure
| | | | |
| --- | --- | --- | --- |
| Subject | Teacher | Designation | Teacher details |
| Dramatic productions | Dr Tiffany Higgo | HOS: Dramatic Arts | Dr Higgo is an experienced drama teacher who has directed countless theatre productions, worked as a Learning Channel presenter, edited a variety of study guides, and serves on various Naledi Theatre Awards panels |
| College band | Mr Chris Luke | HOS: Music | Mr Luke was a professional musician for 15 years before coming to St David's. He played over 1 000 shows for the Barnyard Theatres in South Africa, and toured internationally to nine countries with various shows and bands. Mr Luke also lectured in saxophone at the Wits Music department for four years |
| College and chamber choir | Mr Jaco Ferreira | Director of Cultural Affairs | Mr Ferreira sang for Cape Town Opera, where he gained valuable experience working with designers, directors, conductors and vocal coaches |
| Public speaking | Ms Tammy Bechus | Teacher: English | Ms Bechus has taught English for 18 years, and was a GDE Oral moderator for five years |
| Debating | Ms Kristy Carlisle | HOS: English | Ms Carlisle has managed the debating team since 2013, in which time we have seen great success in both local and international events |
| Graffiti club | Mr Michael Smith | HOS: Visual Arts | As well as heading up the St David's Visual Arts department, Mr Smith makes art professionally and occasionally write reviews of art exhibitions |
| Marimba bands | Mr Innocent Mutero | | Mr Mutero is an excellent marimba coach, who also works as a professional musician |
| Sound and lighting | Mr Jaco Ferreira | Director of Cultural Affairs | |
Cultural life