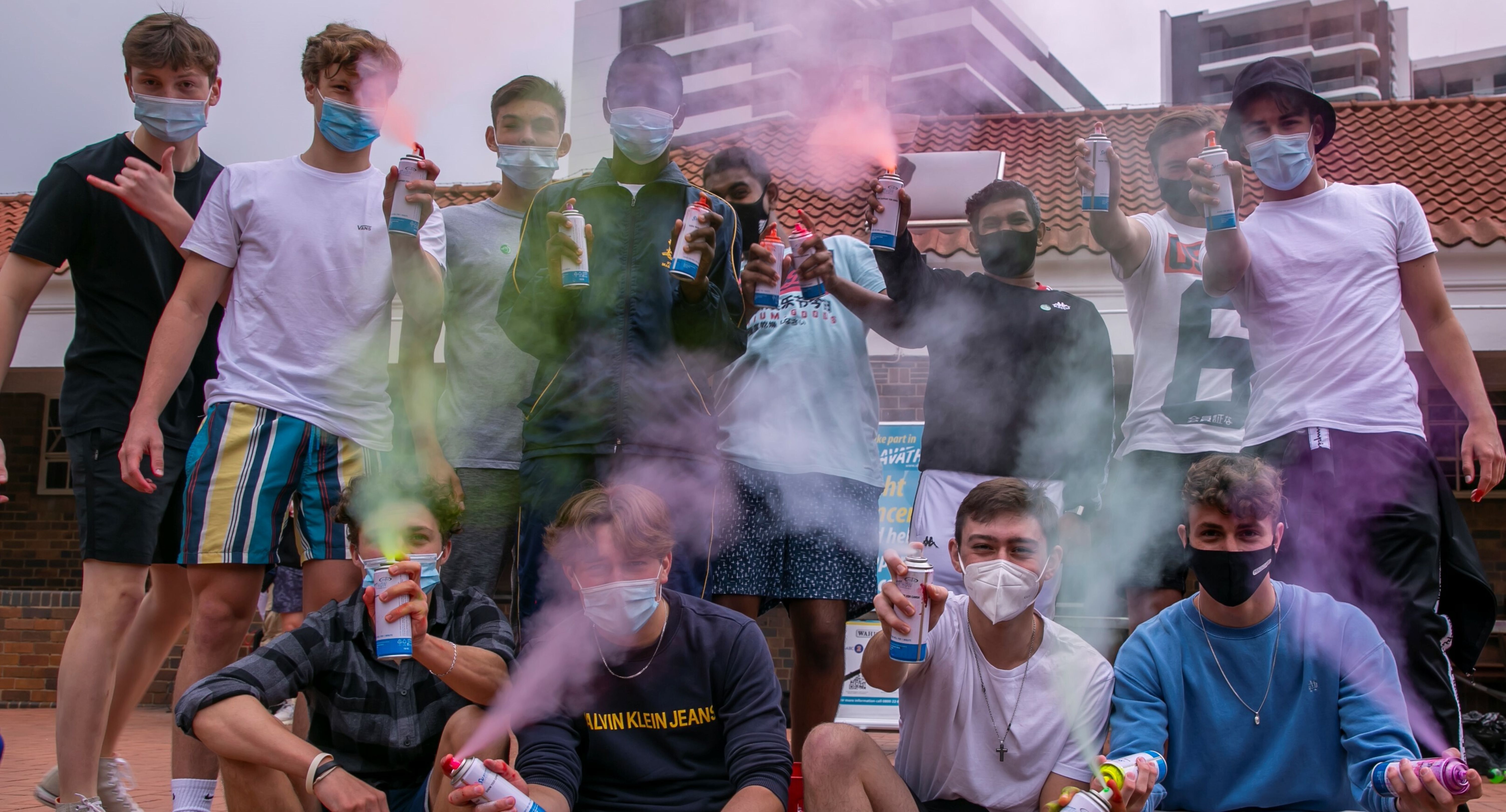 On Thursday, 25 February, St David's held its annual Sprayathon before breaking up for mid-term. The Sprayathon is held each year to raise awareness and funds for the CANSA foundation.
Our matrics were well-equipped with a lot of coloured hairspray and before long, many boys were sporting very vivid and creative hairstyles. By the day's end, some teachers even joined in, and the St David's campus had been transformed by the array of vibrant colours.
The event was greatly enjoyed by all, with students from all grades laughing, and dancing to music before leaving for a relaxing mid-term.