On the morning of Monday 11 October, the class of 2021 gathered with the rest of the College in the College Quad for their final assembly as school boys of St David's.
The Matric final assembly is an opportunity for the Inanda students to wish the class of 2021 well in their final exams and future endeavours. It is also a chance for the matriculating class to say goodbye to the younger grades, staff that supported their education, and to their time as students of the school.
Deputy Heads Mohamed Zidan Cassim, Daniel Ferriman, and Maqoba Bungane made their final addresses to the school, reflecting on their experiences at St David's, sharing fond memories, and imparting wisdom on the younger students and the current Grade 11s - the Matric class of 2022.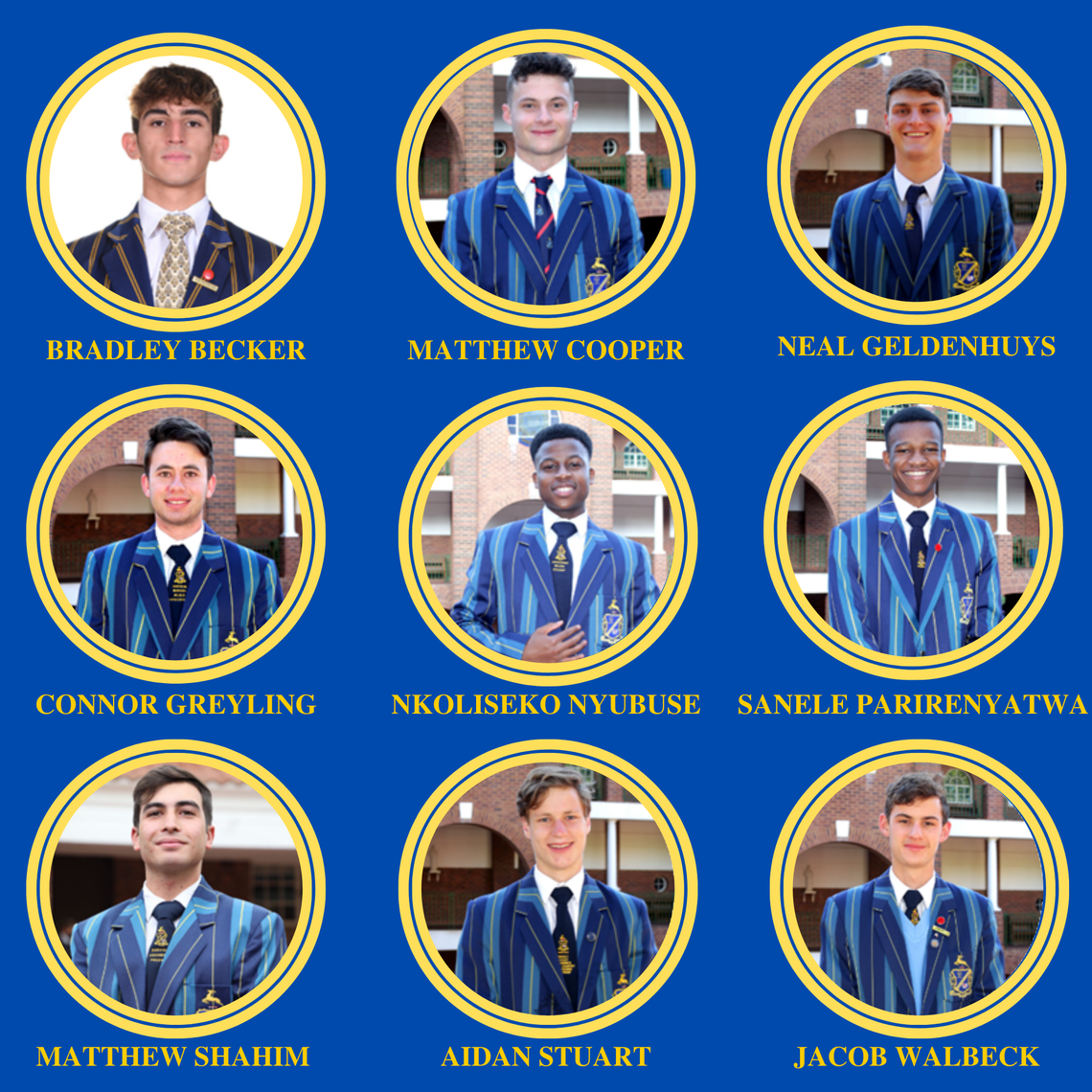 In addition to farewell speeches, a few final awards of half-colours, colours, and honours blazers were made to the Matrics. Further awards will be made at the Speech Night, Prizegiving, and Matric Valediction Ceremony. The following eight Matrics were awarded their Blue Blazers:
Matthew Cooper - Service, Rugby, and Leadership
Neal Geldenhuys - Rugby, Athletics, and Leadership
Connor Greyling - School-based Service, Hockey, and Leadership
Nkoliseko Nyubuse - Music, Hockey, Soccer, and Leadership
Sanele Parirenyatwa - Basketball, Soccer, and Leadership
Matthew Shahim - Service, Academic Specific Honours, and Leadership
Aidan Stuart - Cross-Country, Hockey, and Leadership
Jacob Walbeck - Service, Academic Specific Honours, and Leadership
We congratulate every one of these boys on this wonderful achievement.

The final assembly closed with the class of 2021 leading the College in a rally of war-cries for the last time - which was met with great acclaim by all who witnessed it. The Matrics were then lead out of the quad by the Boys' Guard of Honour.

Along this journey, the Matric Dance theme of "007" was revealed, garnering much excitement from the Matrics. They then joined their teachers and parents under the jacaranda trees outside the College Pavilion for a farewell breakfast. There was much joy and laughter in the air as staff, parents, and Matrics all shared stories with one another and reminisced about the years gone past. Many photos were taken by proud parents, and the Matrics wasted no time in writing memories and inside jokes on each others' school shirts.
The Matric Final Assembly starts a week of celebration of the Class of 2021, and welcoming them into the next chapter of their Marist journey with the Matric Rite of Passage and House Dinners taking place on the evening of Tuesday 12 October, and the Speech Night, Prizegiving, and Matric Valediction Ceremony to be held on Thursday 14 October - where the Class of 2021's journey as Marist scholars will draw to a close and the leaders of the Class of 2022 will be welcomed.