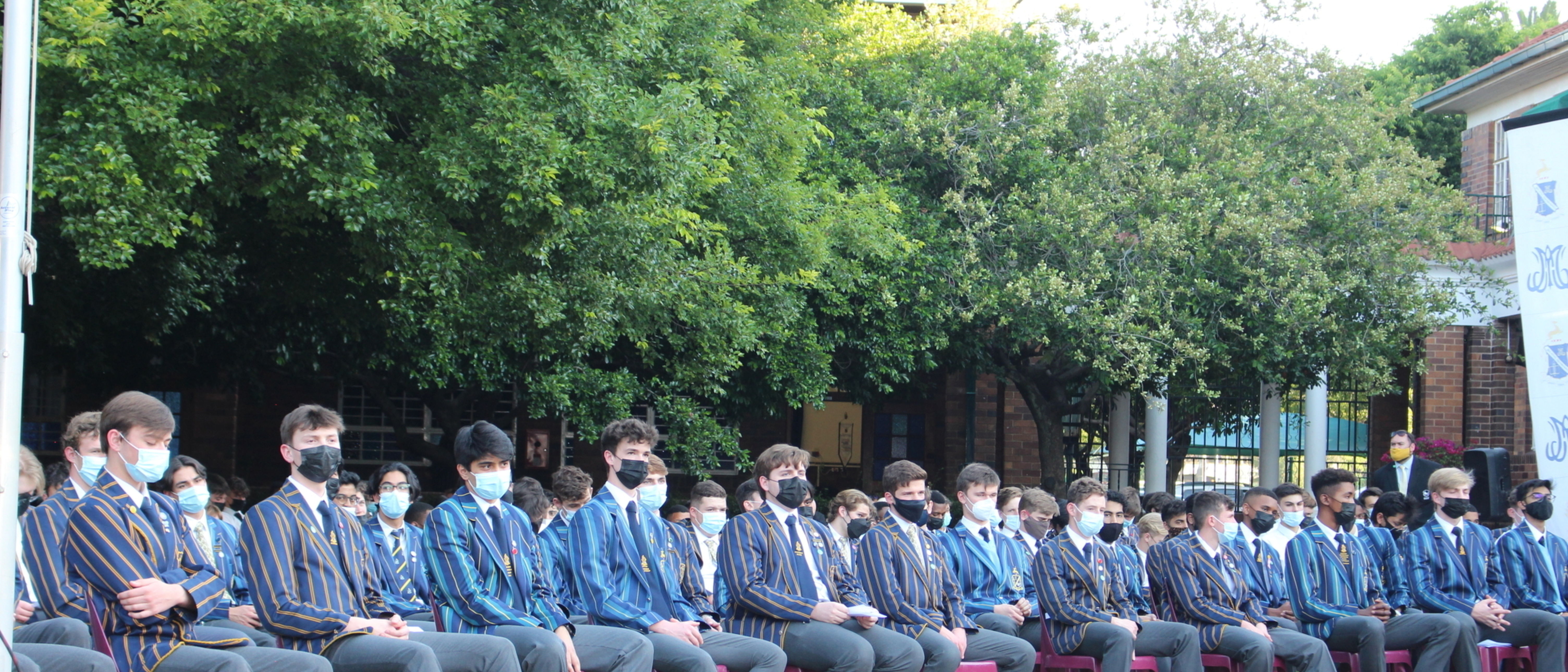 College Speech Evening, Prizegiving, and Matric Valediction
On the evening of Thursday 14 October, the students of St David's Marist Inanda College, their parents, and staff gathered in the quad for the annual College Speech Evening, Prizegiving, and Matric Valediction.
The ceremony began with the traditional academic procession, where the College academic staff and class of 2021 were ushered into the quad to the triumphant sound of Gaudeamus Igitur. Mr David Smith, College Senior Deputy Headmaster, formally opened the event and welcomed everyone to an evening of celebration and commemoration. The evening began with the annual addresses from the Chairman of the Board, Dr Mark Bussin, and Executive Headmaster, Mr Mike Thiel - each imparting their wisdom onto the students, wishing the Class of 2021 well and congratulating each student on their achievements throughout the year.
This year, the College was blessed to have Mr Willy Castle, alumnus of St David's (class of 1968), former Headmaster of St David's Marist Inanda Preparatory, and former Chairman of the Marist Old Boys' Association, to present the awards, and he did so in his own Honours Blazer that he achieved in his time as a student of the school.
The celebration of the Matric class of 2021 followed the presentation of the awards, where contributions and anecdote from teachers about every Matric student were read out, while the Matrics collected a rose to give to a family member as a token of appreciation for the support received throughout their College career. The penultimate event of the evening was the Head of School's address, where Giuliano Maraschin (Head of School for 2021) spoke to his peers, teachers, and the school for the final time as their official leader.
This event marks the final farewell to the class of 2021 as they prepare for their final Matric examinations (starting on Tuesday 19 October), and a formal welcome to next year's Matrics and leaders - the Class of 2022.