Celebrating Ubuntu with Language Week
During the week of the 7th to 11th of June, St David's will be celebrating Language Week as part of marking Youth Day this year. The week will celebrate South Africa's diversity and the spirit of Ubuntu with several activities to unite our various identities, languages, and cultures.
This week also sees the introduction of the Lingual Expansion, Diversity, and Inclusion (LEDI) committee, consisting of five members: Ethan Kalell, Katlego Mokgosi, Alexander Rohana, Lorenzo Cianfanelli (Grade 11 students), and Dr Cecilia Erasmus, an educator in the Afrikaans department. The LEDI committee has a vision that as a school we should be able to embrace the identity and culture of each individual learner but also the broader South African community. The committee asserts that language is our key to understand ourselves, the world, and other people. Through language, we are able to communicate and make sense of the chaos around us. The language we speak also forms a part of our identity and culture. The committee feels that the time is ripe to celebrate our uniqueness and diversity but also our togetherness via our shared Marist values by actively becoming aware of each other's language and heritage.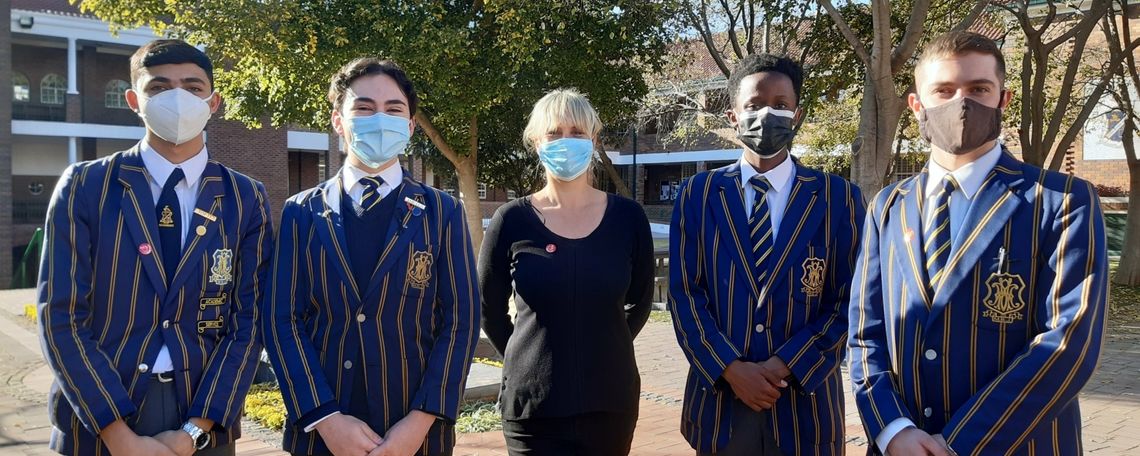 Every morning before school, we will meet and greet in Sotho, Xhosa, Venda and Tswana. During break times there will be professional, and school-based indigenous cultural performances. There will be language modules and presentations throughout the week, where we will discover the origin and development of the 11 official languages. On the final day of the week there will be a festival where vetkoek and curry mince, pancakes and koeksisters will be sold.
During this week, we encourage all to express themselves and discover their peers through the many languages our country is blessed with.
St David's Marist Inanda's Diversity Statement calls for "active commitment to reflect and celebrate the diversity we value". The Language Week does just that – lead by our boys and teachers committed to building understanding of difference, while reminding us all how important it is to listen to others and to see the richness of our diverse cultures. How powerful for our community to create a sense of belonging and a place for all our backgrounds to come together with pride into our joint Marist journey.