Announcing the Team Marist 'Power of M' Champagnat Day Run 2021
The first-ever Team Marist Champagnat Day 2021 'virtual' Run, uniting all five of the South African Marist Schools – St David's Marist Inanda, Sacred Heart College and Marist Brothers Linmeyer in Johannesburg, St Henry's Marist College in Durban, and St Joseph's Marist College in Cape Town – will launch on Sunday 6 June (Champagnat Day) and end on Sunday 20 June.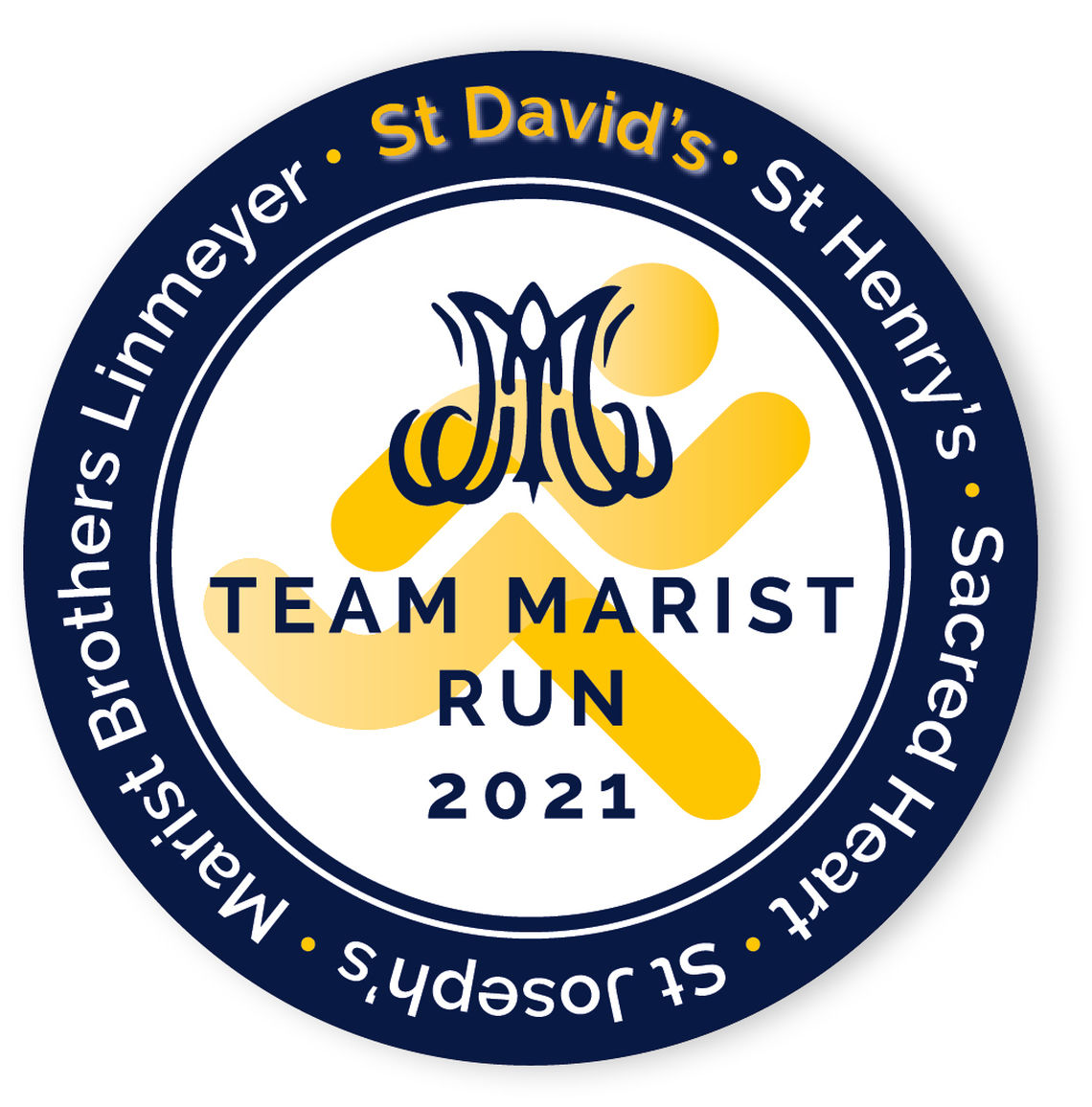 We invite our St David's community, and all members of our Marist schools' communities, to join us – pupils, parents, staff, alumni – wherever you are in the world! Register for the St David's virtual event on the Team Marist event site and complete your activity of choice in your home neighbourhood, locally or internationally, at any time during the two weeks the event is open.
The participation distance is 4km - this was the distance that St Marcellin Champagnat, Founder of the Marist Brothers teaching order, walked each day between The Hermitage and La Valla-en-Gier (where his first school was situated). You may complete multiple distances of 4kms for your entry should you wish.
The entry fee is R50 per person and you are also invited to make a donation to accompany your entry fee, which will go to St David's Champagnat Day Fund. One-fifth of each school's funds raised will go to either Marist Mercy Care (in the Eastern Cape) or to the Three2Six Programme at Sacred Heart College. All participants will receive a virtual Team Marist medal upon completion of their event, at the end of the two weeks.
You can share your progress by tagging us across all social media using #TeamMaristZA. You can also send your photos and stories to events@stdavids.co.za and we will share them with the community on our various platforms.
How to enter:
Strava - Team Marist Club
You are also invited to join the Team Marist Club/group on Strava (the running, walking and cycling app tracker) and join the Team Marist Champagnat event there. Find Team Marist under 'Clubs' on the Strava App or on the Strava website at https://www.strava.com/clubs/923756

Once you have registered and paid on Entry Ninja, you will be able to link your entry to your Strava profile and complete your Team Marist activity any time during the two weeks of the event.

St David's Marist Inanda Challenge
For the St David's boys, there will be a competition to see which St David's House can register the most participation entries, and House points will be awarded accordingly. All participants are encouraged to take part wearing blue and gold colours (Team Marist!) and to share their sign-up and their participation on social media with the St David's social media accounts, and with the following hashtags:

#TeamMaristZA #ActivelyMarist #PowerofMarist #StDavidsMarist

At the end of the two-week Event each school will be presented with the new Marist Rose ('Marist Gold') as a symbol of their participation in the Team Marist Champagnat Run 2021.

We are so looking forward to this first-ever South African 'Team Marist' event, and we look forward to it being an event that can spread further around our Marist world in time!