Announcement of 2021 Winter Sports 1st Teams
The winter sports' 1st teams and their captains were announced in assembly on the 7th of May.
Congratulations to all these boys for being chosen to represent St David's in their respective sports.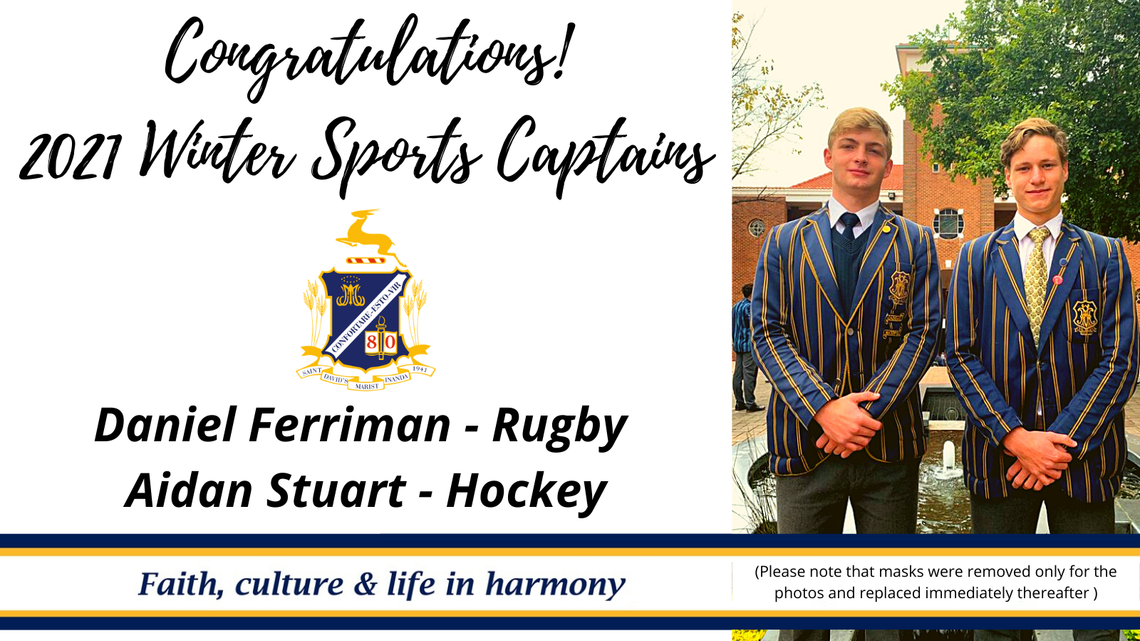 Hockey 1st Team
The 2021 1st Hockey team is captained by Aidan Stuart.
The team is as follows:
Alessandro Baisch,
Bradley Becker,
Alexander Bone,
Joshua Dacre,
Connor Greyling,
Lucien Hallowes,
Josh Jacobs,
Aidan Krog,
Anthony Lombaard,
Jason Lyon,
Joshua Maroun,
Kabir Misri,
Leruo Molise,
Thomas Waddell.
Rugby 1st Team
The 2021 1st Rugby team is captained by Daniel Ferriman.
The team is as follows:
Sihle Jwara (vice-captain),
Joshua Botha,
Manqoba Bungane,
Matthew Cooper,
Caleb Grimett,
Neil Heyneke,
Connor Jack,
Tatenda Kandengwa,
Troy Karam,
Sibahle Phangela,
Matthew Rundle,
Luc Terry,
Conor Tonetti,
Demetri Yiallouris.