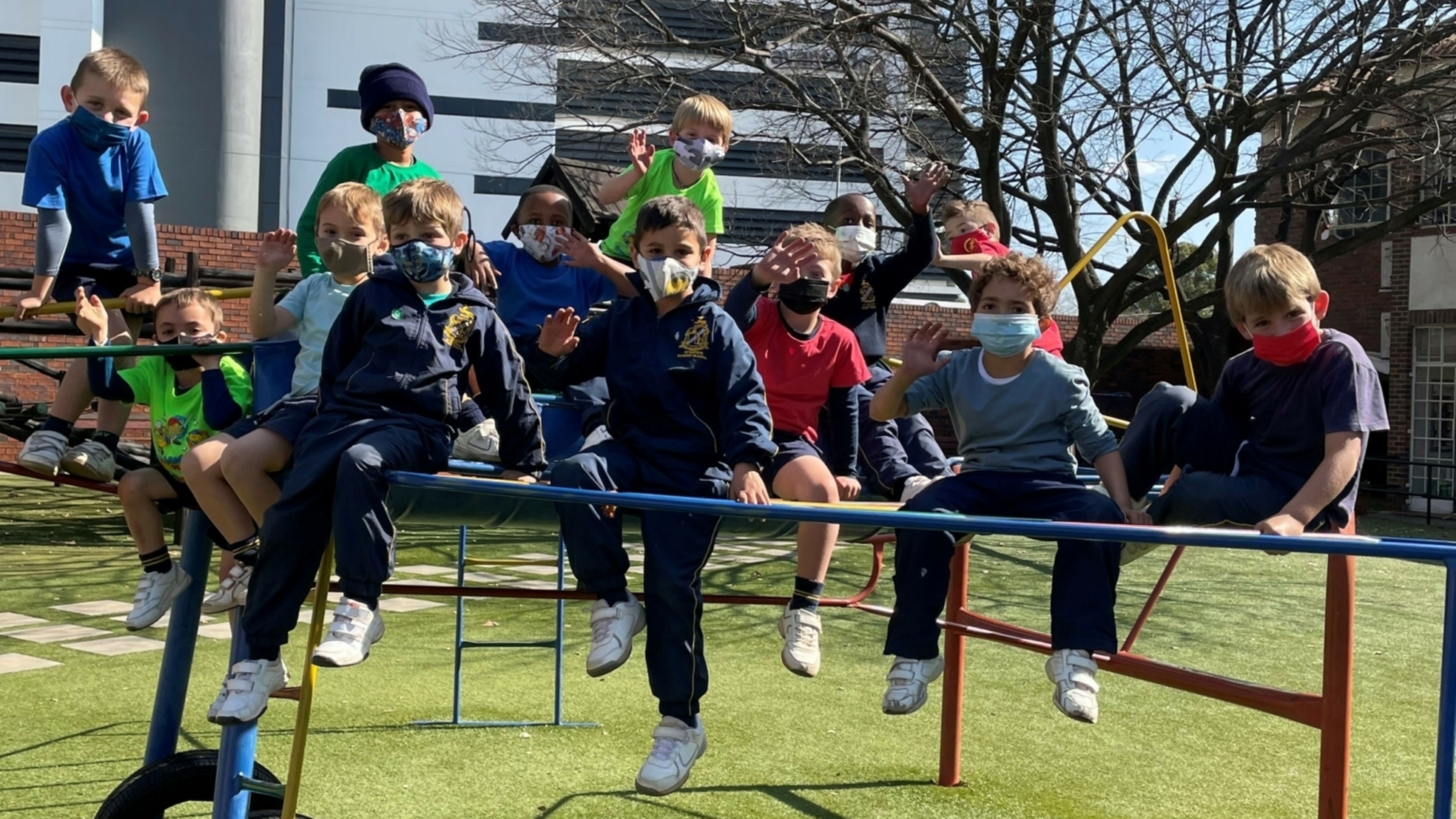 Tucked away in a special part of the St David's Marist Inanda campus, there is a space that encourages learning, growth, adventure, and play for the youngest members of our Marist community.
Every morning at 7am, around 100 young boys run into the grounds of Mini-Marist ready for a day of adventure, friendship, learning, and most importantly fun!
Play is an important part of Mini-Marist, and joyful laughter can be heard at all times of the day. The day starts off with playing and groups of boys can be seen swinging on tyre-swings, climbing the tractor, diving into the sand pit, racing on bikes or scrambling up the jungle gyms. This playful energy is translated into the classroom, where learning and exploration is encouraged through play and an enquiry-based learning approach. In colourfully vibrant classrooms, filled with learners' art, the teachers and classroom assistants engage our young Marist scholars in activities aimed at developing all of the necessary foundation skills for future learning, including foundation skills for Mathematics and Literacy, weekly lessons in Afrikaans and isiZulu, two sessions a week for Physical Education and Music each, and a weekly Young Engineering lesson that introduces engineering concepts that lead to programming and robotics.
Inside and beyond the classroom, the focus is never only on developing students, but on holistic, well-rounded young gentlemen. The staff of Mini-Marist aim to build a foundation for life for every child that passes through their doors. Each child is recognised as an individual and given space to flourish into their full potential. Everyone's gifts and struggles are recognised and respected. The grounds of Mini-Marist are a safe-space, saturated with grace, understanding, and encouragement.
It is not only the boys who benefit from the community of Mini-Marist. Every staff member emphasises that as much as they strive to teach the boys, they often end up learning more from our youngest Marist men: how to be positive and resilient in the face of uncertainty and distress, how to accept others and ourselves with grace, and how to be unapologetically ourselves.
The Mini-Marist campus forms the foundation of our school, exemplifying our Marist spirit and ethos, and allowing young men to grow into their potential as St David's students with a love for work, positive attitude, good nature, and enthusiasm for all that awaits them.