Foundation Board of Trustees
The Foundation's Board of Trustees is appointed in accordance with the Trust Deed, following a process of nominations and approval.
Honorary Patron
Brother Jude Pieterse
Br Jude served as teacher, principal and Provincial in the former Marist Province of South Africa. He founded the Catholic Institute of Education and also served as secretary-general of the Southern African Catholic Bishops Conference. When the new Marist Province of Southern Africa was formed, he was appointed the first Provincial. Over the years he has served on a variety of committees, Boards and Trusts, and was a founder Trustee of the St David's Marist Foundation, stepping down as a Trustee in July 2020.
The Trustees
Andy Hall (Chairman)
Andy is CEO at Adcock Ingram Holdings Limited, where he has been for the past 12 years. Prior to this Andy was at Ernst & Young for 13 years, as a partner in the assurance practice, in charge of life sciences. Andy spent his early years in retail pharmacy and at Pfizer, and is a pharmacist and chartered accountant. He is married to Lynn, who is also a pharmacist, and they have two sons, Travis and Justin; Justin matriculated from St David's in 2016, and Travis in 2015.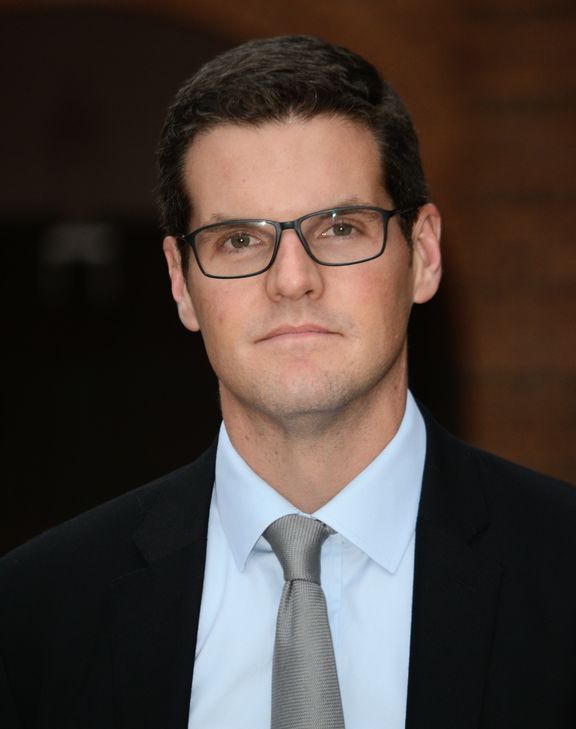 Simon Denny (Vice-chairman)
Simon is managing director and co-head of Banking Africa at Barclays, based in Johannesburg, where he is responsible for coordinating Barclays' corporate finance business and client coverage activities in South Africa. Prior to joining Barclays, Simon spent over 10 years at Deutsche Bank, where he was the head of corporate finance for South Africa and a member of the executive committee. Simon matriculated from St David's in 1994, and holds BCom, BCom (Hons) and LLB degrees, and is a qualified chartered accountant. He has previously served as a Trustee of the Old Boys' Bursary Fund, and on the committee of the Old Boys' Association. Simon was elected as Vice-chairman of the Foundation in February 2017, and as a member of the Board of St David's Marist Inanda in September 2019.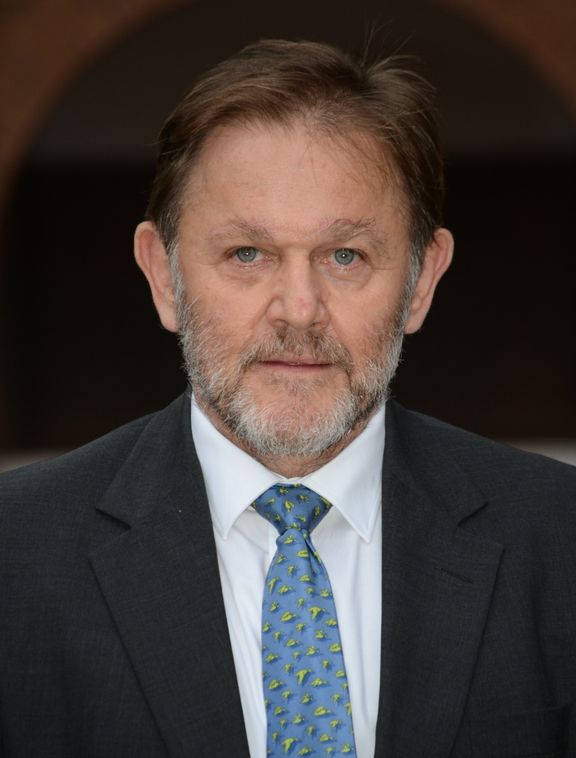 Tony Chappel
Tony matriculated at Christian Brothers' College in Springs and is a BCom LLB graduate of the University of the Witwatersrand. He is a practising attorney and has spent his professional life at Norton Rose Fulbright (previously Deneys Reitz), where he became a partner in 1987. He practises in the construction and professional liability unit of the firm. Tony is married to Helen and they have five children; their two sons were educated at St David's. Tony is a past chairman of the Board of Governors and a founding Trustee of the Foundation.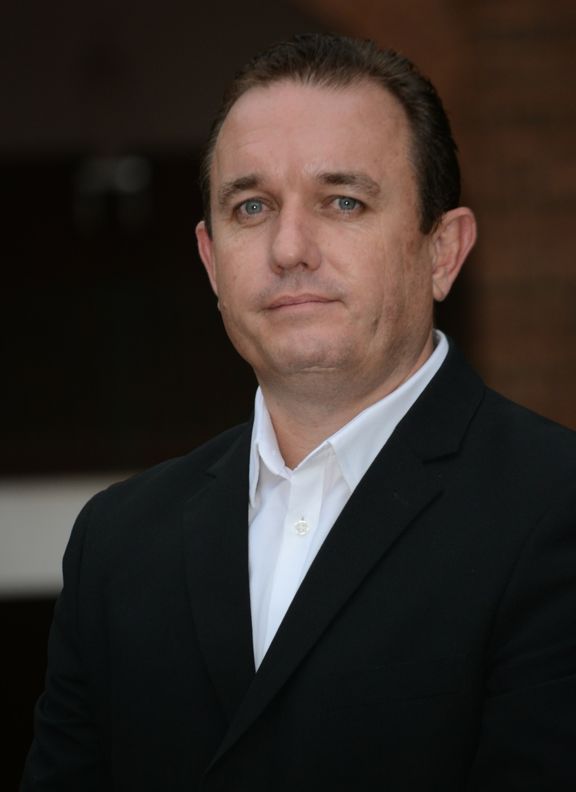 Conor McFadden
Conor matriculated from St David's in 1991 and holds BA, LLB, HDip Company Law and LLM (Tax) qualifications from the University of the Witwatersrand. He is a practising attorney and a partner at Fasken, an international business law firm. He specialises in corporate tax, and mergers and acquisitions. Conor is married to Wendy and they have one son, who is at St David's.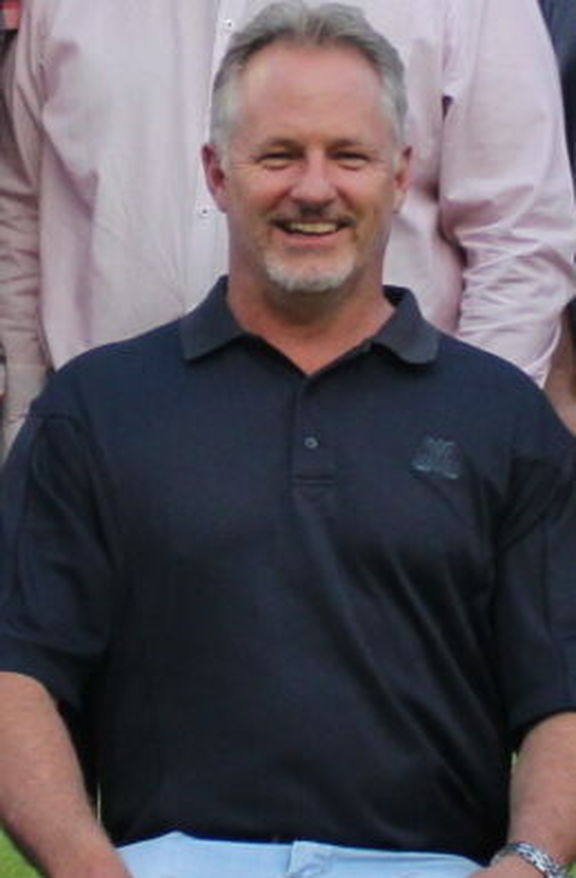 Darrell Caister
Darrell is an old boy of St David's and was the 1986 head boy. He previously served as chairman of the Old Boys' Committee for four years, and is currently vice-chair of the committee. He studied law and currently serves as a Trustee on numerous funds, acts as a director, is a shareholder in various companies and runs an electrical, control and instrumentation construction company specialising in large industrial plants and mines throughout Africa. Darrell has four children and a grandson – his two boys were both schooled at St David's, from Grade 0 to Grade 12.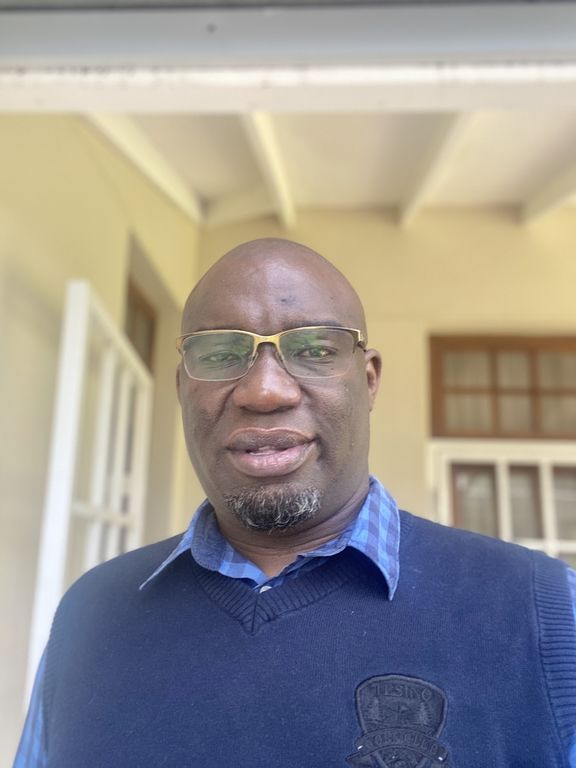 Br Fortune Chakasara
Br Fortune is the current Marist Provincial of South Africa, and the Superior of the Rondebosch Marist Community, Cape Town. He is also the chairperson of the Marist Schools Council governing body group, the chair of the Child Safeguarding Commission in the Marist Province of Southern Africa (Malawi, Mozambique, Zambia, South Africa, Angola and Zimbabwe), and a technical team member of the Catholic Education Board of the Western Cape in South Africa. In addition, Br Fortune is the Marist Province Link of FMSI (Foundation for Marist International Solidarity) – a Marist NGO that focuses on child rights and safeguarding, a member of the Marist Custodians in South Africa (a group that looks at the Brothers' Patrimony in South Africa) and a technical team member of the International Commission for Child Safeguarding and Sexual Abuse for the Institute of the Marist Brothers in Rome, Italy (which works as an advisory board to the General Council of the Marist Brothers).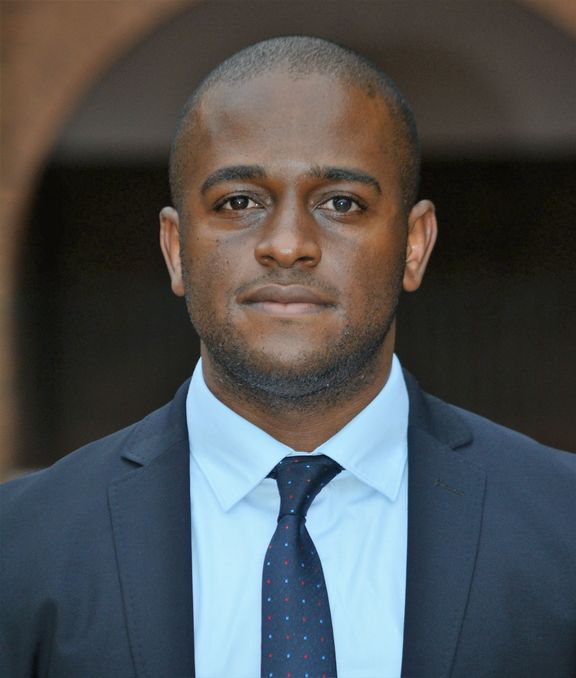 Tyson Sithole
Tyson is currently employed at Standard Bank, in the principal and structured finance team within the Investment Bank Division. He joined the bank in 2013, through its Corporate and Investment Banking Graduate Programme. Tyson matriculated from St David's Marist Inanda in 2007 and was the recipient of an academic bursary from the school in 2003. He obtained specific honours for Academics and General Honours in his final year. Tyson was also a College prefect and deputy head of house. In matric, Tyson was awarded a Gallagher Scholarship for his tertiary studies. The scholarship is awarded to five students in South Africa on an annual basis to attend the University of Cape Town. He holds a Bachelor of Business Science degree, with honours in Finance, from UCT. Tyson is also a Trustee on the Temba Bavuma Foundation, which seeks to empower children from previously disadvantaged backgrounds through sport and education.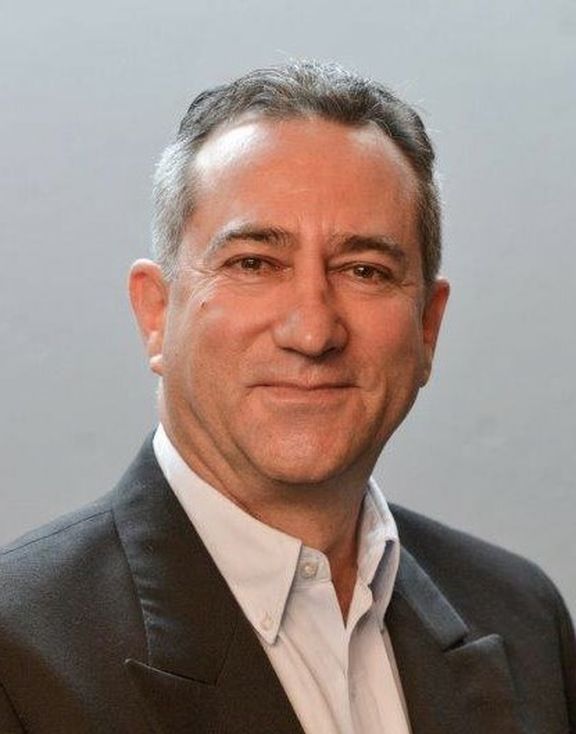 Dr Mark Bussin (ex officio – Chairman of the Board of Governors)
Mark is the Chairman of the St David's Marist Inanda Board of Governors, and has served the Board for several years. He holds a DCom qualification, is passionate about education, and supervises Masters and Doctoral students. Mark is the chairman of several Boards, remuneration and audit committees, and is a professor at the University of Johannesburg, adjunct professor at the University of Cape Town, research associate professor at the Gordon Institute of Business Science and professor extraordinaire at North West University. He is married and has four children; one son passed through St David's in 2014, and another joined the Mini Marists in 2017.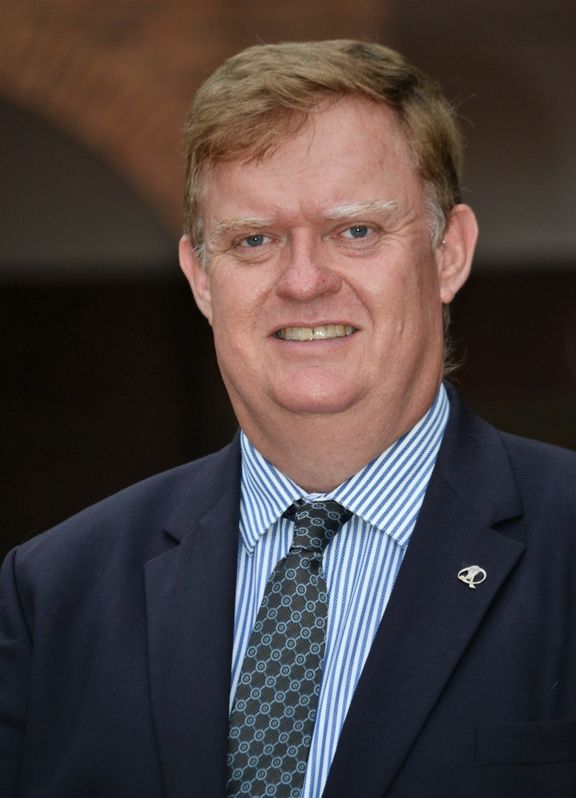 Mike Thiel (ex officio – Executive Headmaster)
Mike joined St David's as Headmaster of the College in January 2014. Educated at Christian Brothers' College, Kimberley and the University of Cape Town, Mike has since been headmaster at CBC Kimberley, Clifton College and the Dominican Convent School. Mike believes strongly in the role of independent education to transform South African society and is committed to innovative structures to achieve this, with the work of the Foundation being critical to do this in the St David's context. Mike is married and has four children, with whom he enjoys time away in the bush – he hopes one day to find balance between his work and family life.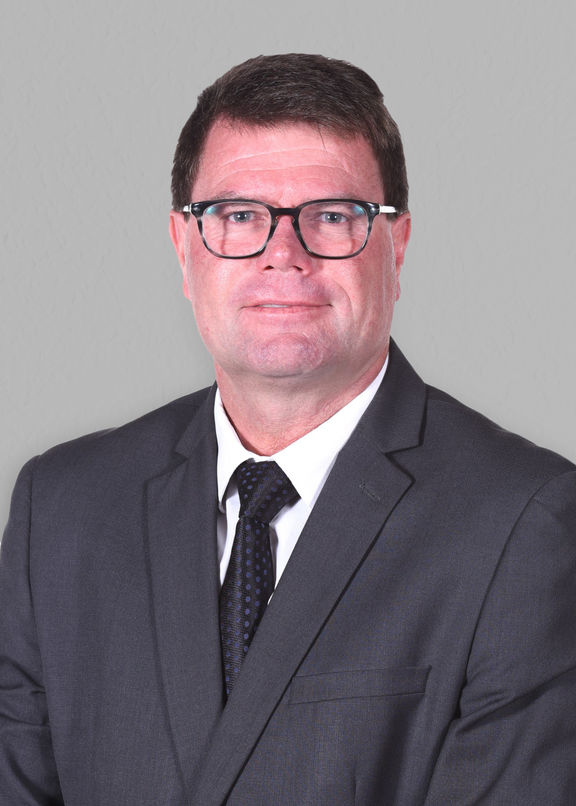 Nick Clogg (ex officio – Head: Prep)
Having matriculated at St Andrew's College in Grahamstown, Nick completed his studies at Rhodes University in 1993, majoring in History, Politics and Economics. He entered the teaching profession in 1997 and he has taught at St Peter's Prep School, St Andrew's College and St David's Marist Inanda. Having spent the majority of his teaching career in the College space, he changed direction and was appointed as Headmaster of the Prep School. He is passionate about educating young people, focusing particularly on the whole educational journey and especially on building self-confidence and relationships.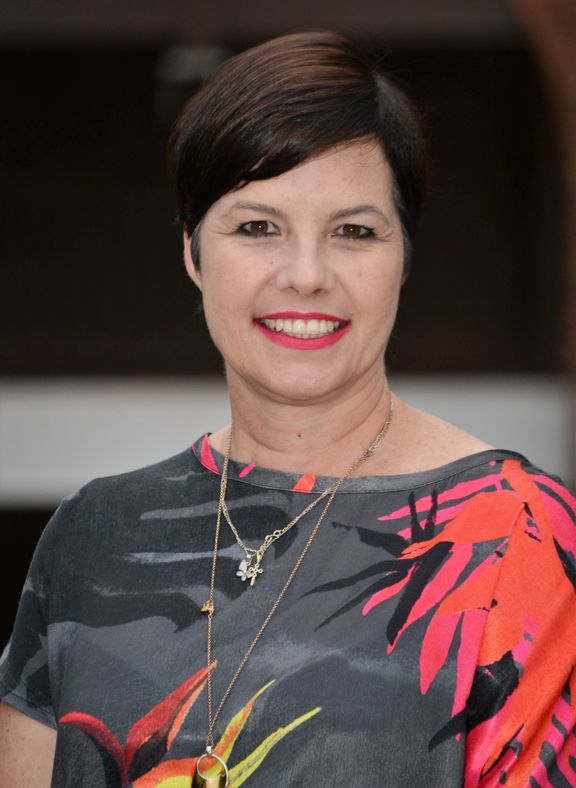 Lara Klement (Head: Advancement)
Lara completed her Honours degree in Social Work in 1993 and worked as a counsellor before starting her own businesses in 1999 – a marketing consultancy, and an education and training consultancy specialising in working primarily with schools but also with corporate clients. Lara was appointed as Foundation and Marketing Manager after working with St David's as a marketing consultant and held this position until 2014 when it evolved into Advancement Manager. Lara is currently the Head of Advancement and a member of the St David's Executive Committee. She is married with two children.
Fiona Budd (ex officio – Foundation Manager)
Fiona trained in Durban and at the Royal Ballet School in London, UK, dancing professionally with PACT Ballet for seven years, before working for a private bank. In 2000 she was one of the six founder members of the South African Ballet Theatre, where she also danced as senior soloist, before taking the reins as managing director. In 2011 she was selected as one of the first 10 South African volunteers on the Vodacom Change the World Programme, working as fundraiser and marketer for the Sandton SPCA. In 2012 she joined CAF Southern Africa (a non-profit working to facilitate giving, philanthropy, social investment and volunteering) as business development manager, and presented on behalf of CAFSA at the international WINGS Philanthropy Conference in Istanbul, Turkey, in March 2014. In October 2014 she joined the St David's Marist Foundation, where she is currently Foundation Manager.