I do not want my start in life to define my future.
The generosity and foresight of all those who support the St David's Marist Foundation Bursary Fund provides a life-changing opportunity for a boy and his family. On average, the St David's Marist Foundation supports 20 bursaries a year at St David's – a bursary is not awarded by the Foundation unless the full funds are in place to ensure that the young man will be able to complete his education at St David's.
The Foundation works closely with the school and the Wellness department to ensure the holistic support of all bursary recipients, and also hosts a Foundation Fellowship Breakfast once a term to engage with the boys, allow them a chance to get to know each other and to introduce them to previous bursary recipients who are now St David's old boys. The majority of the bursary recipients reside in the townships of Alexandra, Soweto and Thembisa.
Potential bursary candidates are primarily identified by the school, working in partnership with the Alexandra Education Committee, the Student Sponsorship Programme, and feeder schools and partners. The boys then go through the school's admissions, interview and assessment processes to identify boys most suited to St David's, and St David's ability to facilitate them achieving their potential. Part of this process also includes a financial needs analysis of the family and from this, the school proposes a funding budget to the Foundation for the support of the identified candidates.
The school and Foundation aim to meet as many of the needs and costs as realistically possible to ensure the boys' best possible chance of success at St David's, while still recognising the vital role that the family needs to play in this relationship. The names of the bursary recipients are not generally publicised, to allow the recipients to have as equal an experience at St David's as any other boy.

In August 2017 a matriculating bursary recipient established the Mizpah Bursary Fund to benefit future boys in need so that they, too, would be able to benefit from the St David's experience and education. ("Mizpah" is a Biblical term that means "togetherness, inspiration and protection", and is used as a word of blessing.)
This young man founded the Mizpah Bursary Fund with a R1 000 donation, which he had raised through his own entrepreneurial efforts. The Mizpah Bursary Fund is administered by the St David's Marist Foundation – by the beginning of 2020, the fund had received donations of R75 000.
"I appreciate all of the help many of the staff have provided me with, ensuring the smoothest path and only the best for me. Most importantly, I am immensely grateful for the opportunity I have been given to be at a school like this, and I honestly cannot emphasise how thankful I am. I have times where I think of how different my life would've been without this opportunity, and it makes me appreciate the fact that I have been given the chance to be the best version of myself, which I will never take for granted. This has truly inspired me to be even more involved in service, and understand the impact that any kind of help can have on a person's life. I will certainly continue to do service and hopefully be able to give someone the same life-changing opportunity that I have been given one day." – Thank-you letter, bursary recipient, matriculant in 2019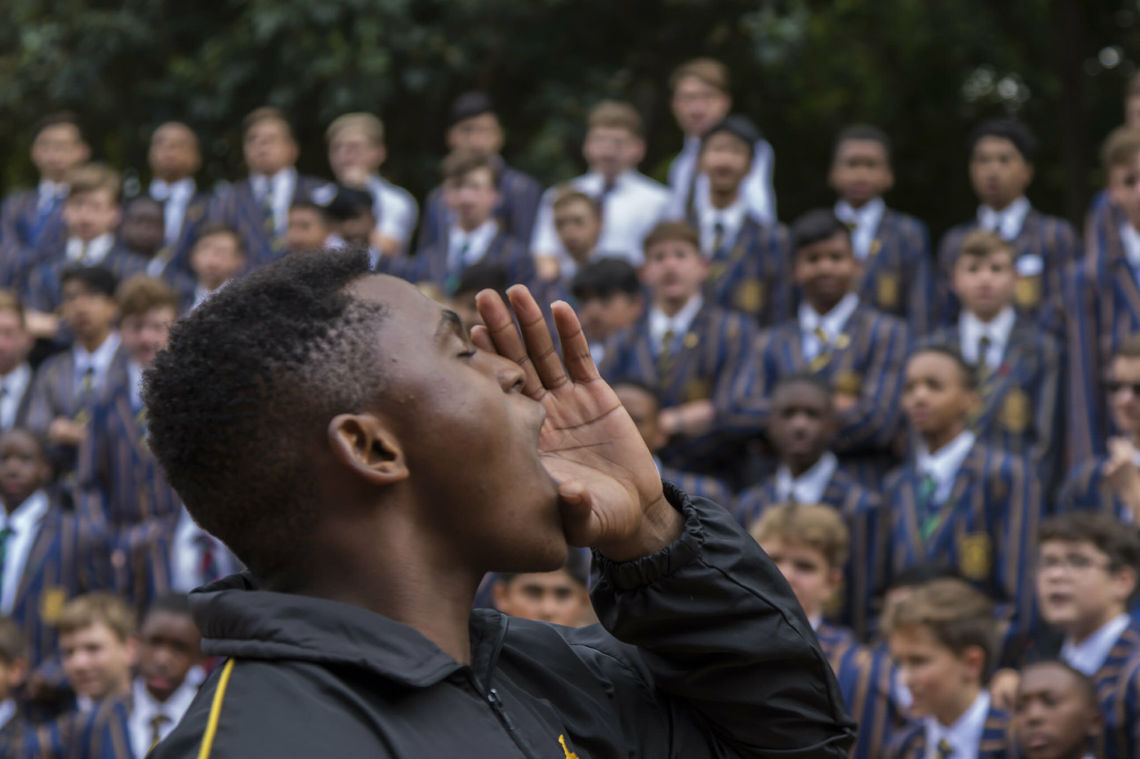 "I have been fortunate enough to have been able to come to such an amazing educational institution for the past 12 years of my life. This school has helped me grow into the person whom I can be proud of every time I look in the mirror. This is all due to the support that I have been blessed enough to receive from your foundation, which has allowed me to be able to come to St David's Marist Inanda for my education. I completely understand that this bursary could've been given to any other child who deserves the opportunity to go to an institution such as this one, so I am truly grateful and hope that I am able to illustrate how grateful and thankful I am through the level of work I have been able to produce so far throughout my tenure here at St David's, and the work I'm hoping to produce in the future as I prepare for the greatest challenge that I shall face in life going forward.
"The opportunity that this bursary has allowed me is an opportunity I shall always fully cherish, as it will allow me to achieve great things in the future as long as I'm willing enough to put the work in. I really appreciate what has been done for me over the past 12 years, as all your support and help is the whole reason I am able to be the person I am today. I really appreciate what your foundation has done for me and there are no words that could really describe how thankful I am to have had such a privilege that a lot of children can only dream of. For that I am, and shall be forever, grateful. Thank you very much." – Thank-you letter, bursary recipient, matriculant in 2019
As of 2020, we are proud to be partnering with St David's old boy Temba Bavuma's Temba Bavuma Foundation, in funding a Grade 8 bursary at St David's Marist Inanda.