Building the next generation of young philanthropists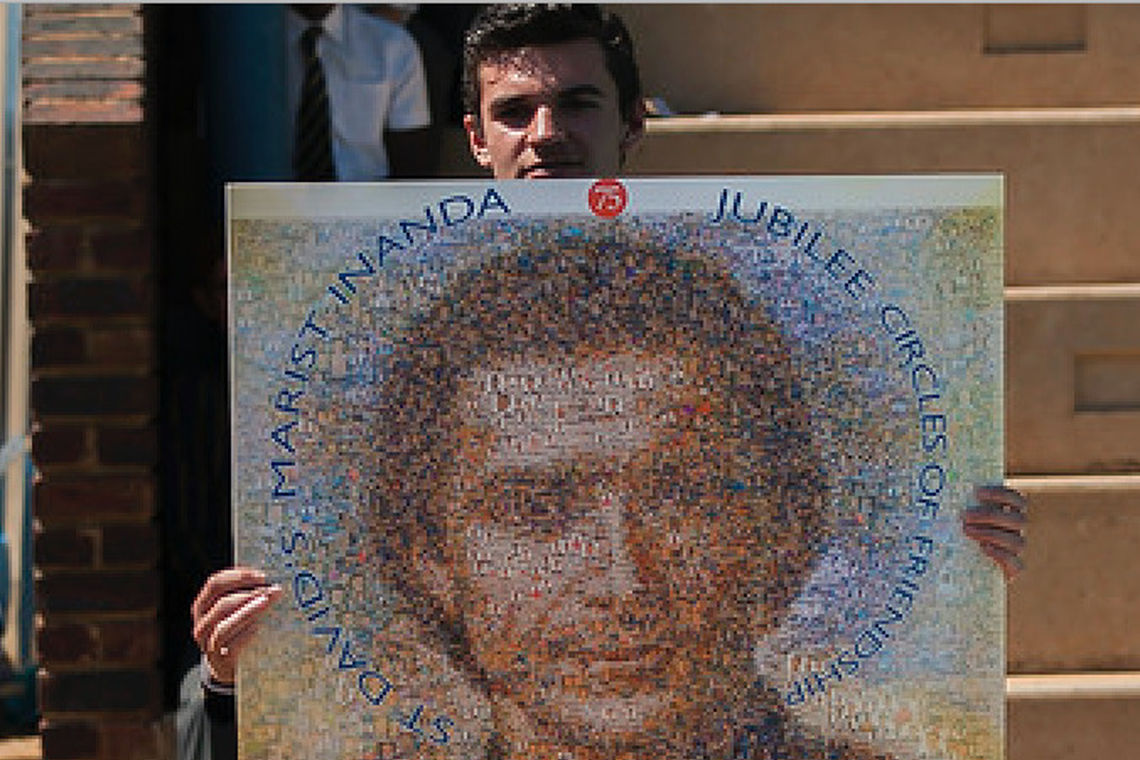 Montagne Day, and the Montagne Day Pledge campaign, was launched at St David's Marist Inanda in 2016, in remembrance of St Marcellin Champagnat's meeting with the dying young Jean-Baptiste Montagne on 28 October 1816 – a meeting that inspired his vocation to found the Marist teaching order.
In the spirit of the 75th Jubilee and the Marist value of Love of Work, each St David's boy was encouraged to raise, through his own efforts or acts of service, R75 to contribute to the Jubilee Circles of Friendship initiative, in support of a bursary for a young boy in need. These donations formed the start of each year group's own Jubilee Circles of Friendship as per the matric years that they will eventually become. For example, those boys who were in Grade 6 in 2020 will be the matric class of 2026.

Montagne Day takes place at St David's on or around 28 October each year, with the aim of encouraging the St David's boys to become the next generation of young philanthropists. Since 2016 the annual pledges have raised just over R170 000. Please click here to see the Montagne Day Pledge Class lists (2016 - 2020).

Montagne Day and Montagne Day Pledge Campaign 2020 (Wednesday 28 October) 'To be Beacons of Hope in a Turbulent World' (Call 1 of the XX11 Marist General Chapter)
In previous years Montagne Day Pledge donations were in support of the Foundation Fr Bernard Brewer Bursary Fund, in support of further bursaries to St David's. However in 2020 the St David's boys, in keeping with the theme of 'Homes of Light' and 'Family Spirit', were asked to think about how many children in South Africa were experiencing a lost school year due to not having had the benefit or access to online schooling that the St David's boys were fortunate to be able to have during Lockdown. It was therefore committed that the 2020 Montagne Day pledge funds would go to supporting students in the township of Alexandra through a St David's partner organisation there. Montagne Day donations of R20 000 were received and were donated to the Alexandra Education Committee.
Please click here to see the Letter of Thanks to the St David's boys from Mr Paul Channon, Director of the Alexandra Education Committee.